BWFS Industries LLC
BWFS Industries LLC. formerly Butcher's Welding and Fabricating Service, has proudly served the Offshore Oil and Gas Industries for over 20 years. We have earned our reputation for excellence through a strong commitment to providing quality ASME Pressure Vessels, skid packages, engineering and professional project management. BWFS Industries LLC. is able to provide projects in a fast, friendly, and professional manner. We have assets that allow us to stand out amongst other fabricators. BWFS Industries, LLC has the experience of over 20 years of producing quality ASME Section VIII Division 1 pressure vessels. Not only do we hold a U stamp, we also have a R stamp for repairs and now have a U2 stamp for ASME Section VIII Division 2 Pressure vessels. Along with having a professional mechanical engineer, we have the software to provide finite element analysis, 3D modeling, and industry standard AutoCad drawings. The shop has the lifting capabilities to produce pressure vessels and skid packages up to 900,000 lbs and is located within 10 miles of the Port of Houston for all of your overseas shipments.
We welcome the opportunity to discuss your needs and provide a quote and/or design solution. For further details on our company please browse through our products and services pages. If you have any questions please give us a call or email our staff. We can answer any of your questions.
With over 20 years of fabricating ASME Code pressure vessels and over 14,000 vessels in use around the world, BWFS Industries LLC provides the top quality fabrication products and fabricating services our clients need at a price that is highly competitive. Our main fabrication shop has the capacity to lift and handle pressure vessels 18 feet in diameter, 200 feet in length and up to 900,000 lbs. We can provide complete process and production skid packages featuring pressure vessels, piping, structural steel, and installation of instruments and electrical components. For more details on specific products that we can provide please browse through our products page.
Find out more about our fabrication products and fabricating services today!

BWFS Industries LLC provides complete welding and steel fabrication services on ASME Division 1 & 2 pressure vessels and piping in mild steel, stainless, duplex and several alloy steels. Additional welding and steel fabrication services are available for structural items such as skids, platforms and a multitude of custom and engineered products. We utilize two plate rolls, one of which can roll up to 1 3/8" thick by 12 feet wide pressure vessel quality plate. To further expand our capabilities, we have an advanced 5 axis plasma plate cutting machine, robotic welding, CNC cutting machines, as well as automated welding and cutting equipment. For more details on all of our services please visit our services page.
BWFS Industries LLC has packaged many complex skid mounted and integrated equipment assemblies for the past 20 years. Our expertise and abilities have allowed us to provide pressure vessels and engineered skid packages for floating FPSO's, Cell Spars, Semi Submersibles and TLP installations all over the world. Our capabilities include ASME pressure vessel mechanical design to complete engineered skid packages including turnkey projects starting from customer furnished P&ID and basic footprint requirements. BWFS Industries, LLC has provided equipment for projects such as Tahiti, Kizomba, Atlantia, Perdido, Irene, Shenzi, Thunderhorse, Typhoon, Cabinda, and many more. We have the expertise and knowledge required to fabricate and meet the stringent spec requirements that these projects require.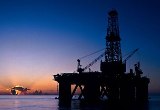 BWFS Industries, LLC is unique in that we are large enough to handle the larger more complex engineered projects where quality and safety is of the utmost priority, but small enough to work with the smaller start-up companies looking to produce their first pilot or test units where a quality affordable product is essential to their success. Our clients range from the major oil companies such as Chevron, Shell, Petrobras, and Pemex to oil and gas companies such as SEC, Anadarko, UE Compression, Valerus and Toremont. A large portion of our clients are major engineering firms such as Cameron, Mustang Engineering, EDG Engineering and SBM-Imodco. For a more detailed list of clients please visit our clients page.
If you are looking for a fabricator to provide you an ASME Section VIII Division 1 or Division 2 pressure vessel, we would like the opportunity to give you a quote. Needing a skid package with piping and structural steel? We can provide that too! Do you need engineering or design work? We would be glad to provide those services as well. We have been a Houston based fabrication shop for more than 20 years. Conveniently located within 10 miles of the Port of Houston, Downtown Houston, or Houston Intercontinental Airport, we are accessible for all your needs. Please take the time to browse through our website for more details on our services and capabilities.
We would be glad to talk to you and answer any of your questions. Please click on our contact page for all of our phone, fax and email information as well as a map to our fabrication facility. We look forward to meeting you and doing business in the future.
BWFS INDUSTRIES LLC
5637 ETHELINE
HOUSTON, TX 77039
Phone 281-590-9391 Fax 281-449-8563