5-Axis Plate Cutting
BWFS Industries LLC utilizes a Koike Aronson Versagraph Millennium Series Model 3100 gantry cutting machine with an optional 3D cutting head. This machine has tremendous capabilities.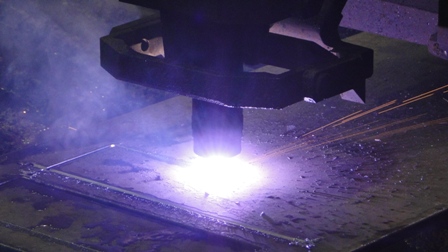 • Effective cutting width of 10 feet 4 inches.
• Effective cutting length of 43 feet 6 inches.
• High Definition Plasma.
• Plasma can cut carbon steel up to 3" thick.
• Bevels in both straight cuts as well as curved configurations.
• Single and double bevel cuts.
• Oxy-fuel can cut carbon steel up to 6" thick.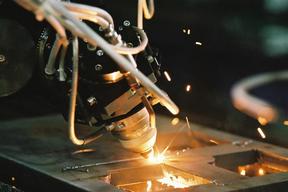 Arc-Writer uses a low power plasma torch that can etch ID marks, heat numbers, reference marks or any user defined information on the plate or individual parts. This accessory allows us to place reference marks on pieces for layouts to aid in fit-ups. It also allows us to produce parts straight off the cutting table that can contain the job number, part number, and heat number of the material to ensure full traceability of all components.


Contact BWFS Industries LLC today!!
BWFS INDUSTRIES LLC
5637 ETHELINE
HOUSTON, TX 77039
Phone 281-590-9391 Fax 281-449-8563