Products
With over 20 years of fabricating ASME Code vessels and over 10,000 vessels in use around the world, BWFS Industries LLC provides the top quality fabrication products and fabricating services our clients need at a price that is highly competitive. Our main fabrication shop has the capacity to lift and handle vessels 15 feet in diameter and up to 300,000 lbs. We can provide complete process and production skid packages featuring vessels, piping, structural steel, and installation of instruments and electrical components. For more details on specific products that we can provide please browse through our products page.
Find out more about our fabrication products and fabricating services today!


Columns & Tray Towers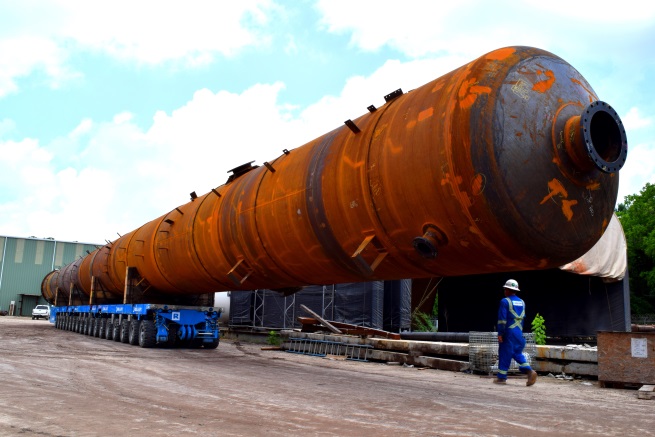 BWFS Industries LLC has become a recognized manufacturer of Column and Tray Towers. We have the capability to fabricate vessels up to 200 ft in length and over 300,000 lbs in weight.

Click the image for more information on our Tray Towers.

Specialty Vessels
Not all applications are simple or normal. BWFS Industries, LLC has over the years had the opportunity to fabricate a large number of unusual vessels for a variety of purposes. Working with high tech membrane technology to military applications to nomex fireproof clothing, we have fabricated vessels for a range of industries. Many of the specialty vessels that we have worked with were proprietary designs, if you are concerned with confidentiality, we can accommodate you with a binding to a secrecy agreement. Concerned about competitors, we have strict policy about photos being taken in the shop. Have something unusual let us look at it, chances are we have the experience you are looking for.

Click on the images about for more information on our Specialty Vessels.
Pulsation Bottles
With the natural gas industry so strong here in the US, the need for natural gas compression is an ever growing industry. BWFS Industries, LLC has become a go to company for many of the leading gas compressor companies here in the US. Pulsation bottles are unique in the pressure vessel world in that they must endure vibration and conditions that most pressure vessel never see. In order to fabricate a vessel to withstand years of use, attention to detail in quality and fabrication techniques are critical. Years of experience and a dedication to produce a top quality vessel has allowed us to become a leader in the providing gas compression pressure vessels.

Visit our Pulsation Bottle page for more information on our Pulsation Bottles.
Dehydrators and Sulfatreat Vessels
Many of today's advanced plant designs require that moisture be removed from various gas streams. Over the years BWFS Industries, LLC has fabricated numerous dehydrator pressure vessels including desiccant and glycol units. Having experience with cyclic service, wedge wire screens, stainless to carbon steel construction can give you the confidence that your vessel will be done right. Click the image for more information on our Air Receivers and Dehydrators.
Separators
Separators for the oil and gas industry have been around for decades, whether it is coalescer, 2-phase, or even a 3-phase separator, we have the experience in building your equipment. We can fabricate from your design or given the stream data can work with reputable companies to provide a guaranteed process system that may include a mesh pad, vane pack, or more advanced separation equipment.

For more information on our Separators visit our or Separators page.
Produced Water Equipment
Oil recovery and environment requirements have dictated ever increasing need for oil and water separators. BWFS Industries, LLC has vast experience in produced water equipment ranging from hydrocyclones, nut shell filters, electric-static coalescers, air induced separators and media filters. With produced water equipment, we have become experienced with proper construction and welding techniques to ensure a quality internal coating system. Let us quote your produced water design.

Click on the Produced Water Equipment image for more information.


Filter Vessels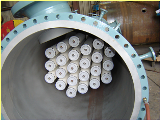 Particulate filters are a mainstream filter product that is used by a varied array of industries. BWFS Industries LLC has experience in a broad range of cartridge style filter vessels and numerous styles of coalescing filter vessels. Whether fabricating from a customer design to designing from customer design data, BWFS Industries LLC has the experience and resources to provide a quality filter vessel that will meet the most demanding expectations.


Skid Packages
Modern offshore platforms and onshore plants are designed around modular skid packages. BWFS Industries, LLC has over 20 years of experience in fabricating and assembling modular skid packages. We can provide the necessary labor and materials to produce a turnkey project from your engineered plans or we can engineer and design the structural steel, piping and vessels based on your P&ID. Click the image for more information on our Skid Packages.
BWFS INDUSTRIES LLC
5637 ETHELINE
HOUSTON, TX 77039
Phone 281-590-9391 Fax 281-449-8563