Separators
BWFS Industries LLC manufactures various separation vessels for all facets of the oil and gas industry. The Houston area is represented by all the major gas producing companies in the United States. These companies provide gas processing, compression and transportation for the nation's utilities.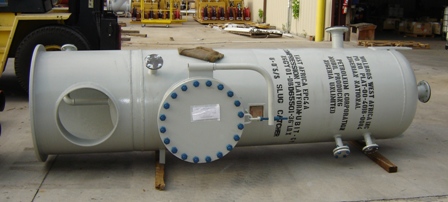 BWFS Industries LLC is proud to provide equipment for these companies such as two phase separators to simple knock out vessels. These vessels may have fairly complex internal vane packs and mist eliminators to simple mesh pads, knock out sumps or coalescing filters. BWFS Industries LLC meets the separator needs of all of our clients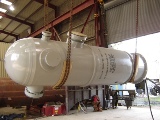 Contact BWFS Industries LLC today!
BWFS INDUSTRIES LLC
5637 ETHELINE
HOUSTON, TX 77039
Phone 281-590-9391 Fax 281-449-8563